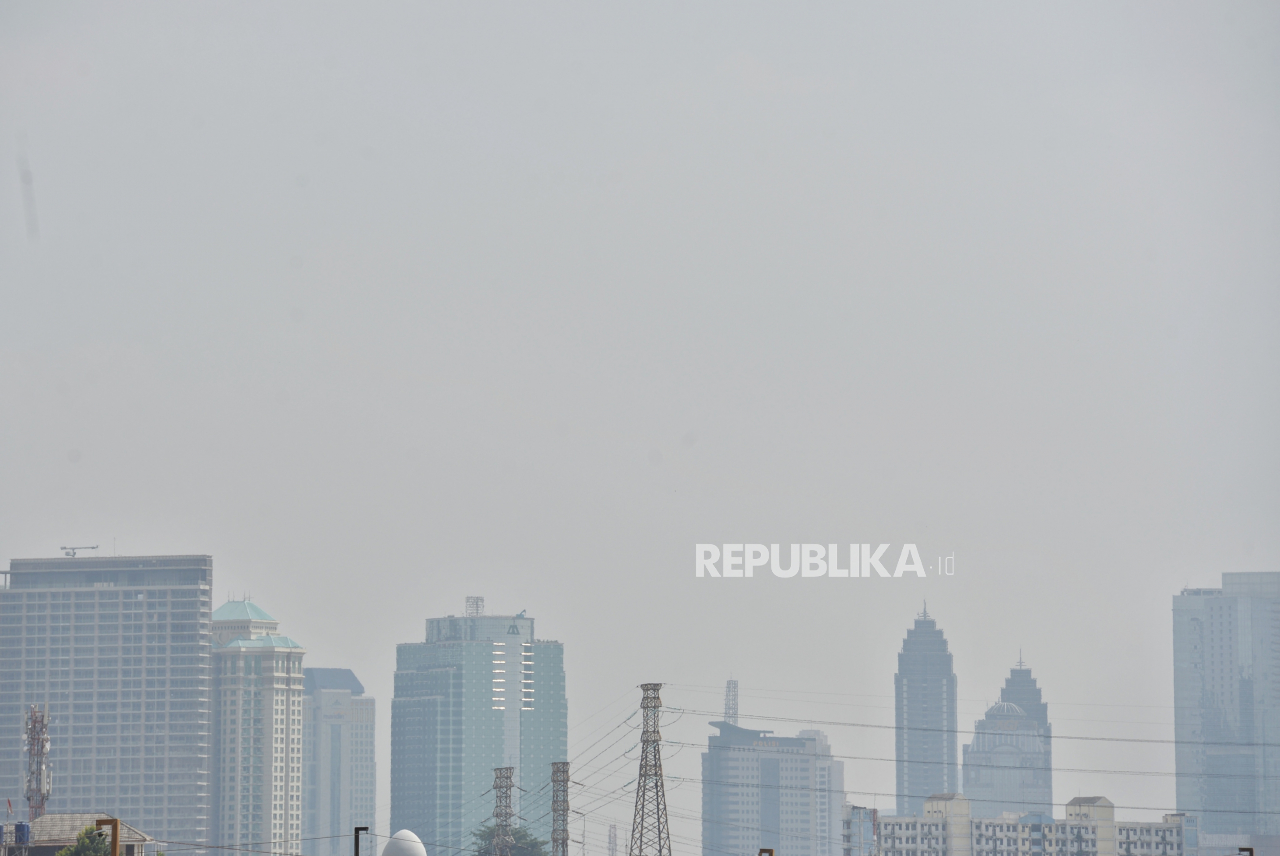 Bodetabek
The Dream of a Breathable City
The dream of Jakarta as a green city still has a long way to go.
ZAINUR MASHIR RAMADHAN
It was very early in the morning. Cepi (51 years), a resident of Kampung Muka, Ancol, Pademangan, North Jakarta (Jakut), walked his two bicycles which he offers for rent, to a square in the old Jakarta town area in Tamansari, West Jakarta (Jakbar). His eyes wandered, and occasionally stared at the people passing through the area. His eyes followed the smoke he puffed while sitting under the tree in front of the Fatahillah Museum.
He was one of many fellows who offer bike rental in the area. Soon after, the people walking around the area were replaced by the cars cruising the roads around the square. He was distracted for a while by the smoke coming from the vehicles just passed in front of him.
"They said this area is a Low Emission Zone (LEZ), but I did not notice any changes. Cars still roaming around," said Cepi, who is also the head of the vintage bicycle owners' association in the Kota Tua to Republika, a little while ago.
Born and raised in the border of northern and western Jakarta, Cepi said that the conditions in Kota Tua and its surrounding had mostly stayed the same.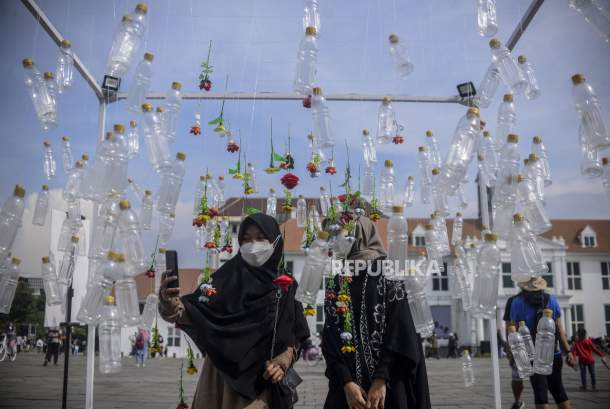 The LEZ regulations at the site do not restrict vehicular traffic or the pollution it generates. "LEZ and the revitalization of the Kota Tua are indeed good. But when it comes to pollution, there doesn't seem to be any change at all," he said.
The opinion of Susi (39) differs only a little bit. This resident of West Tebet next to the Tebet Eco Park area complains about the traffic jams and pollution they cause to the health of her families. Even though there is LEZ Tebet, she said, it is less centralized.
"So yes, the green area is not evenly distributed compared to passing vehicles, except for the weekend. But the rest is the same," said Susi.
DKI Jakarta has so far implemented two LEZ areas to reduce pollution numbers, in Kota Tua and Tebet. Specifically for the Kota Tua area, where most of the places are used as pedestrian routes, there are LEZ areas on the streets of Pintu Besar Utara, Kali Besar Timur, Kunir and Kemukus, as well as Lada.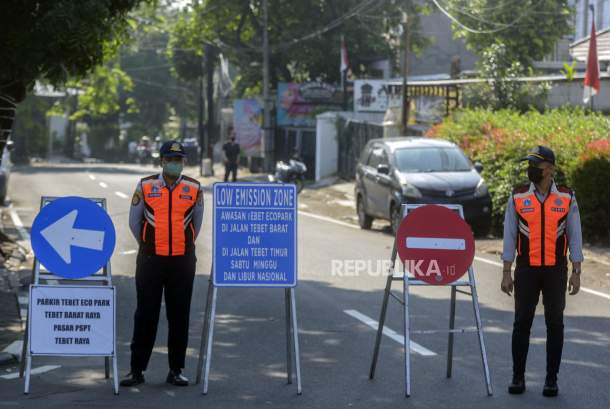 Motorized vehicles such as motorbikes and cars are not allowed to pass through the location. Apart from pedestrians, bicycles, Transjakarta buses and electric cars, other vehicles are prohibited from crossing the area.
The same thing applies at LEZ Tebet Eco Park on weekends. In this area, LEZ only applies to two roads, Tebet Timur Raya and Tebet Barat Raya.
661.5 Kilometers per square wide and millions of vehicles jammed in it, making Jakarta a green area is still has quite a way to go. Cepi and Susi are just a frictions of the many native residents around Jakarta who complain about the lack of change and the worsening of air quality. They hope there will be gradual and tangible improvements in air quality with better enforcement.
So far, whether they like to admit it or not, the DKI Transportation Agency, which oversees LEZ and transportation in Jakarta, is still having difficulty reducing pollution. According to the Head of DKI Jakarta Transportation Agency, Syafrin Liputo, the implementation of the LEZ is indeed not comprehensive.
"To evaluate air quality more comprehensively, it is suggested to relevant agencies to carry out regular air quality measurements," said Syafrin.
As for now, he is proud that there has been a decrease in PM 2.5 (dust) levels and a decrease in Sulfur Dioxide (SO2) content in the Kota Tua area. Syafrin explained the SO2 content fell to 49 on the final day of the trial, and PM 2.5 fell to 18 at the end of the test. The trial calculation was carried out in mid-February 2021.
According to air quality monitoring data in Kota Tua before 8th February, as to the Air Pollution Standard Index (ISPU), said Syafrin, the stagnant results were at 53-58. Meanwhile, after testing at the end of February, ISPU was 49.
"This good news can be the basis for expanding the LEZ area in other areas of the city," he continued.
In contrast to Kota Tua, Syafrin admitted there had been no air quality measurement in Tebet Eco Park. Even though last November, he said there had been coordination with DKI's Environment Agency (DLH) in using a low-cost sensor tool to measure air quality in two LEZ areas.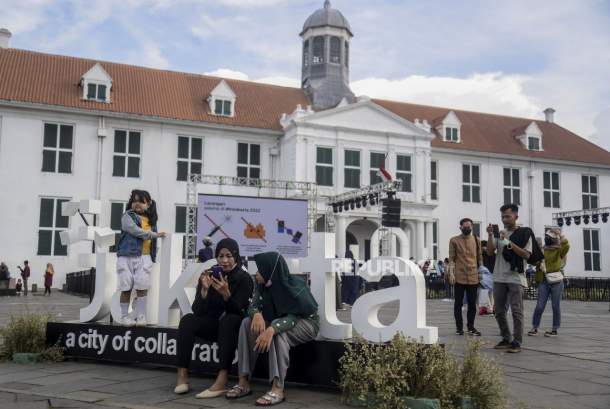 "Regarding traffic management in the Tebet Eco Park area, the evaluation that has been carried out is only on the number of visitors," he explained.
Syafrin explained that there was indeed an improvement in air quality in Kota Tua, including the Tebet Eco Park. However, based on Republika monitoring, there has been a more massive decline in air quality in the last few days using the Breezo Air Quality Meter on 11-17 December 2022.
On Sunday (11/12) in Kota Tua around the Jalan Kunir Post Office No 2, the ISPU number was around 57 (moderate). Monday (12/12), ISPU was still in moderate status, 51. This monitoring remained stagnant from Tuesday to Thursday.
On Friday (16/12) in Kota Tua at around 10.49 WIB, ISPU jumped to 62, although it is still in moderate status. On Saturday (17/12), ISPU jumped to 66.
The DKI Jakarta Provincial Government admits that efforts to reduce pollution still need to be improved and are not optimal. Moreover, vehicles in Jakarta are increasing yearly in line with the massive economic growth and development.
Head of DKI Jakarta Health Service (Dinkes), Widyastuti, stated that harmful pollution levels have many real impacts on residents' breathing. However, she emphasized that the number of sufferers of acute respiratory infection (ARI) and other respiratory diseases in DKI is at the standard. Even so far, Jakarta has often been ranked as one of the most polluted cities in the world based on IQair monitoring.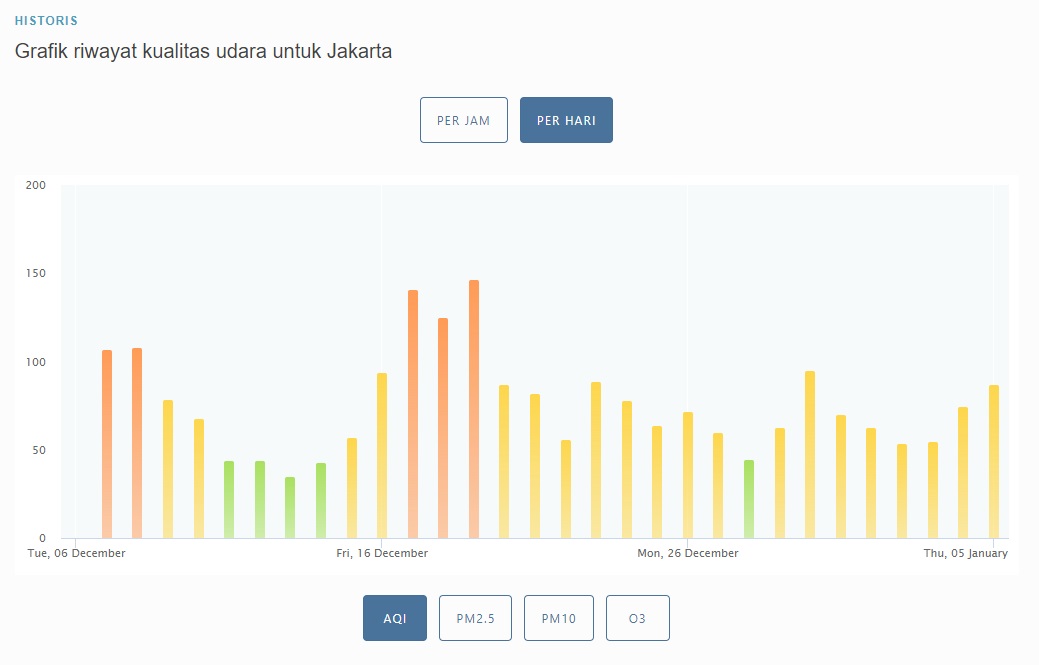 "So far, the numbers are under control, and that has become our benchmark, especially for children," said Widyastuti.
Asked about regional data and the number of respiratory patients in DKI besides Covid-19, she could not confirm. The reason, she said, needed further in-depth study.
According to Widyastuti, the monitoring is still based on visits to existing hospitals and health centers. "Regarding sufferers, we see them according to geographical groups. So far, the distribution of respiratory sufferers in each area of DKI is relatively the same," she explained.
According to research by the European Society for Medical Oncology in Paris, pollution causes cancer and respiratory infections. In a study by the WHO South-East Asia Journal of Public Health, another fact was mentioned, air pollution and its effects were the most minor reported issues.
This is also shown by the collection of ARI disease data in Greater Jakarta, Bogor which include the satellite area such as Depok, Tangerang Bekasi (Jabodetabek), which is very small (the latest BPS 2020 only included data for 2018).
This has been proven; the real impact is felt, with tens of millions of people in Jakarta forced to breathe polluted air such as carbon monoxide, sulfur dioxide and nitrogen dioxide.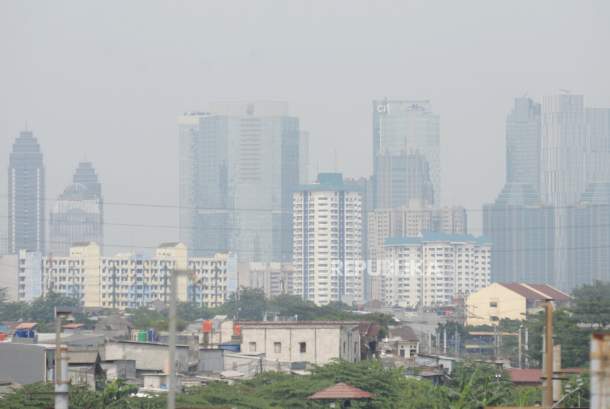 Based on the 2020 KLHK research entitled 'Analysis of cost benefits for fuel quality for economic initiatives in Indonesia 2010', Jakarta, in particular, since 2010, has been the location of the most deaths related to PM 2.5, with an average of 36 deaths per 100 thousand people. That number continues to grow until now. Still, in the same research, in 2010, reports of direct medical expenses due to pollution were equivalent to IDR 60.8 trillion if calculated in 2020.
Not only that, in data from smartcity.jakarta.go.id in 2017, it was found that acute and upper respiratory infections dominated dozens of sub-districts in Jakarta, with an average case rate for each sub-district of around a thousand.
This is exacerbated by citing data from the Jakarta Central Statistics Agency (BPS), a significant increase in motorized vehicles in Jakarta every year. If in 2017 there were only 17.6 million motorized vehicles, this number increased rapidly in 2021 by 21.8 million. In 2018, there were around 18.8 million motorized vehicles and 19.9 million in 2019, while in 2020, there were 20.2 million motorized vehicles. That is, the increase is stagnant with the addition of an average of one million vehicles each year.
Of the total in 2021, around 75.92 per cent of vehicles are dominated by two-wheeled vehicles, while cars are 18.89 per cent, the remaining are trucks 3.61 per cent, buses 1.57 percent and others.
Still quoting data from BPS, the number of private car vehicles in Jakarta since 2018 that have been in the category for more than three years (according to mandatory emission tests) is around 2.7 million. That number is still too much when citing the calculations of the Jakarta emission test system https://ujiemisi.jakarta.go.id/ which, until Friday (16/12), the number of testing was still around 768,881 cars and 67,322 motorbikes. It needs to be made clear how many passed or failed.
With this in mind, the DKI Provincial Government is seeking other ways by working with local regional governments to fight pollution.
Head of DKI Jakarta Environment Service (DLH), Asep Kuswanto said that his party had completed the Air Pollution Control Strategy (SPPU) or what used to be called GDPPU. According to Asep, this series of strategies includes controlling air pollution from upstream to downstream.
"Starting from developing and revising policies to monitoring and law enforcement," said Asep.
Regarding implementation, Asep admitted that the DKI Provincial Government would need help to carry out these various strategies. Therefore, his party seeks cooperation agreements (PKS) with multiple regions in Bodetabek to reduce air pollution.
"So currently, the DKI Pemprov is drafting a cooperation agreement with the City of South Tangerang (Tangsel) and the City of Bekasi," he said.
From now on, Asep ensures that other regions will participate in launching the control strategy. Asked about the form of cooperation in the future, Asep is seeking an arrangement of joint emission testing and formulation of sustainable policies.
Many residents cross the agglomeration area and DKI Jakarta using private vehicles.
Then, how does the DKI Jakarta buffer zone government respond to the discourse on cooperation to fight pollution? Head of the South Tangerang City Environmental Service Wahyunoto said his party welcomed and fully supported air quality improvement in the Jabodetabek agglomeration area. Moreover, he said, South Tangerang has so far been the area with the lowest pollution level but has received severe pollution impacts.
"We DLH regularly support emission tests for motorized vehicles," said Wahyunoto. He urged that this program continue to be carried out together.
Separately, the Deputy Mayor of Bogor, Dedie A Rachim, acknowledged that many residents cross the agglomeration area and DKI Jakarta using private vehicles. He admitted that a lot of pollution in the agglomeration area is caused by personal vehicles.
"That's why the Bogor City Government is pushing for the use of KRL (electric train- red) which can be more integrated as one of the facilities from Bogor to Jakarta," said Dedie.
Regarding the increase in emission tests, he asked the Central Government to integrate rail-based local transportation in each region. So, it is possible that mass public transport can become a unified entity.
"We want to practice it right away. The goal is to reduce dependence on private vehicles in the community, "he explained.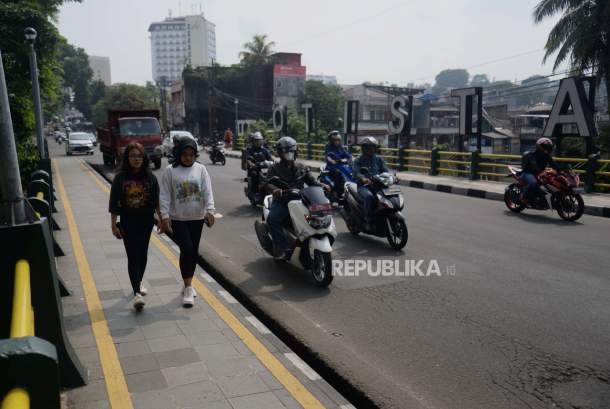 Yayat Supriatna, an observer for urban planning from Trisakti University, agrees with Dedie. He said, as long as various activities are still concentrated in Jakarta, transportation pollution is difficult to reduce or eliminate. According to him, it will still be the same even though there are LEZs in two areas in Jakarta.
"Just enforce the rules. So if motorized vehicles are not allowed to enter there, don't enter. Restrictions are important so that clear rules can be adhered to," said Yayat.
Questioning Jakarta's collaboration on reducing pollution with the supporting local government, Yayat said, was indeed a good plan. He agrees that several provisions must be mutually binding and accompanied by better mass public transportation facilities.
"Indeed, there must be a scenario that is more assertive, don't be half measures, the form and indicators of achievement must also be measurable," he said.
Transportation observer from the University of Indonesia (UI) Ellen SW said, in implementing the LEZ policy in an area, it is very necessary to evaluate air quality measurements. Because of that, she criticized the DKI Provincial Government for not doing these essential things.
"That's a first. Second, there must be clear prohibitions and sanctions against passing vehicles. It needs supervision and clear signs," said Ellen.
She asked that, after reports and evaluations on reducing pollution levels, policymakers should publish their results. She explained regardless of the results, information disclosure is critical. "So it's not just being punished. The government must have milestones," she said.
"This report was produced with the support of Internews' Earth Journalism Network."
Gerakan "Literasi Umat" merupakan ikhtiar untuk memudahkan masyarakat mengakses informasi. Gerakan bersama untuk menebarkan informasi yang sehat ke masyarakat luas. Oleh karena informasi yang sehat akan membentuk masyarakat yang sehat.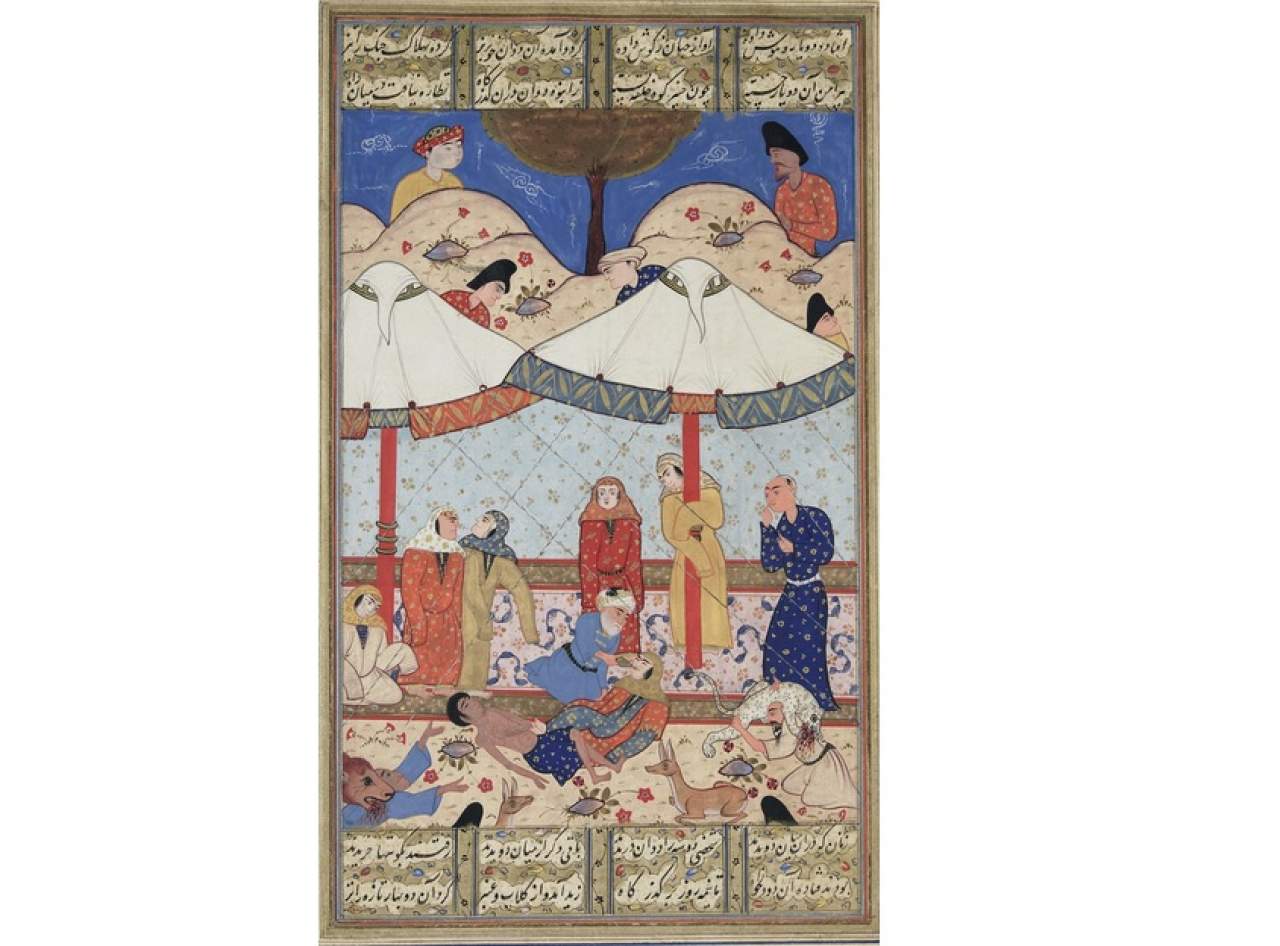 Mengenal Sosok Majnun, Benarkah Tokoh Historis?
Majnun, bersama dengan Laila, diceritakan dalam Kisah 1001 Malam.
SELENGKAPNYA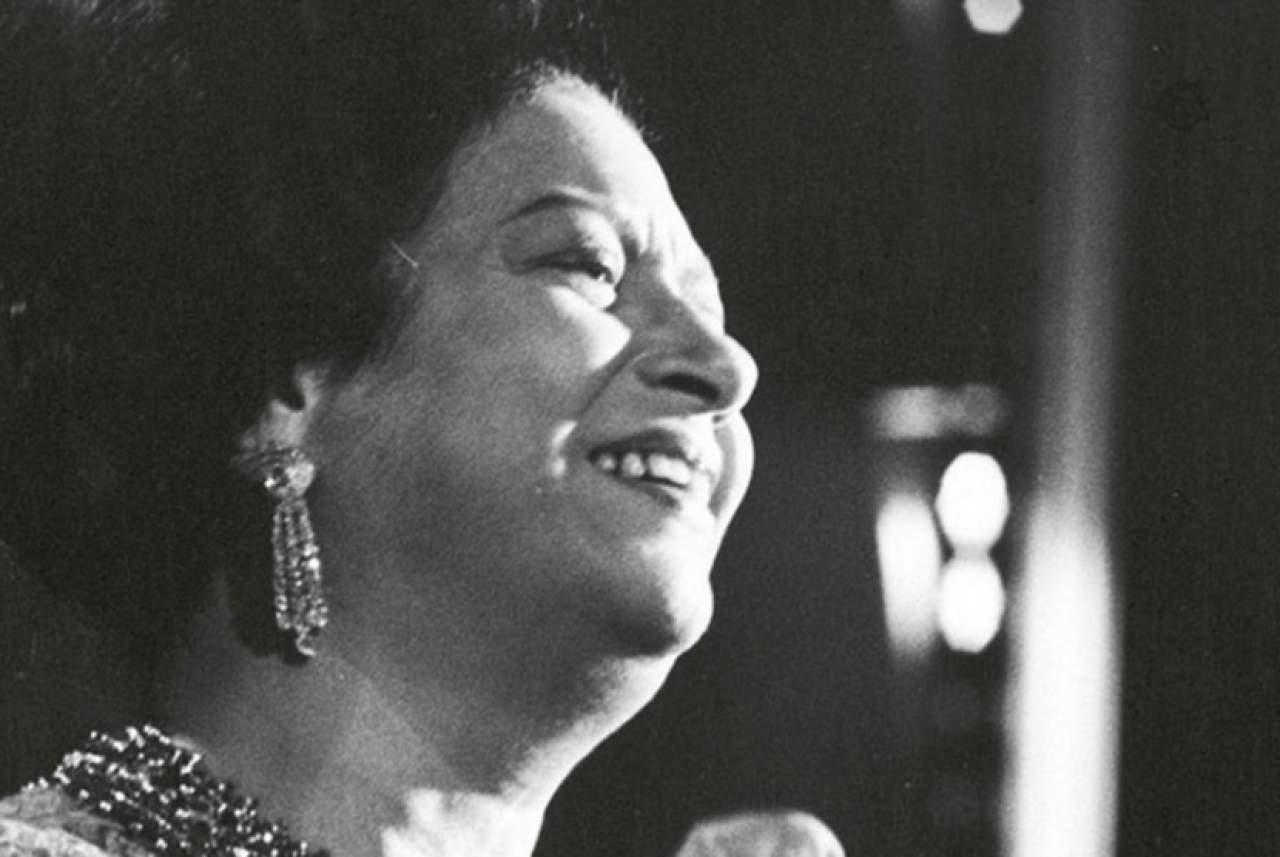 Jejak Umm Kulthum di Musik Tanah Air
Lagu-lagu Umm Kulthum jadi kegemaran penonton bioskop di Jakarta tempo dulu.
SELENGKAPNYA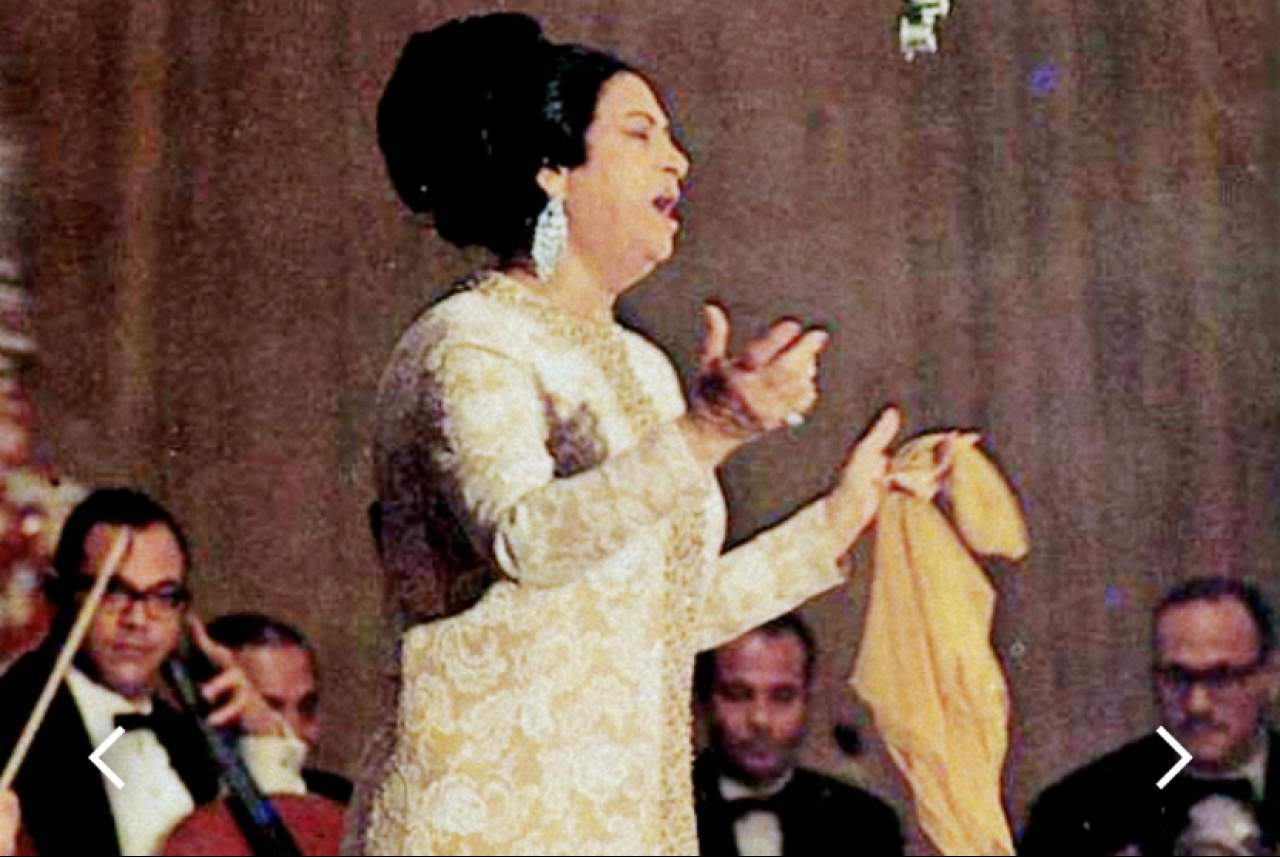 Perempuan Pemersatu Mesir di Catatan Rolling Stones
Musisi dipilih dan diurutkan berdasar pada orisinalitas dan pengaruh.
SELENGKAPNYA